The Piazza Auto Group 2019 Toy Drive  

The dealerships of the Piazza Auto Group have joined together and partnered with the Salvation Army of Greater Philadelphia. Donate a new toy at any
Piazza location
through December 18th. The unwrapped collected toys will be distributed to local children in need
.

Driving Away the Cold: CARing for Kids Foundation - Piazza Auto Group
Driving Away the Cold is a signature program that started in 2008 and provides thousands of new winter coats to local children in need. 150 Dealer Members of Auto Dealers CARing for Kids Foundation including the Piazza Auto Group kicked off this one-of-a-kind program.

The thousands of coats that will be donated via The Driving Away the Cold program will be distributed this October through a number of regional social service agencies, community organizations, homeless shelters and more.

We are proud to say that the Piazza Auto Group and many other local dealers have helped warm the hearts of more than 419,700 youngsters since 2008.
Thomas' Hunger Walk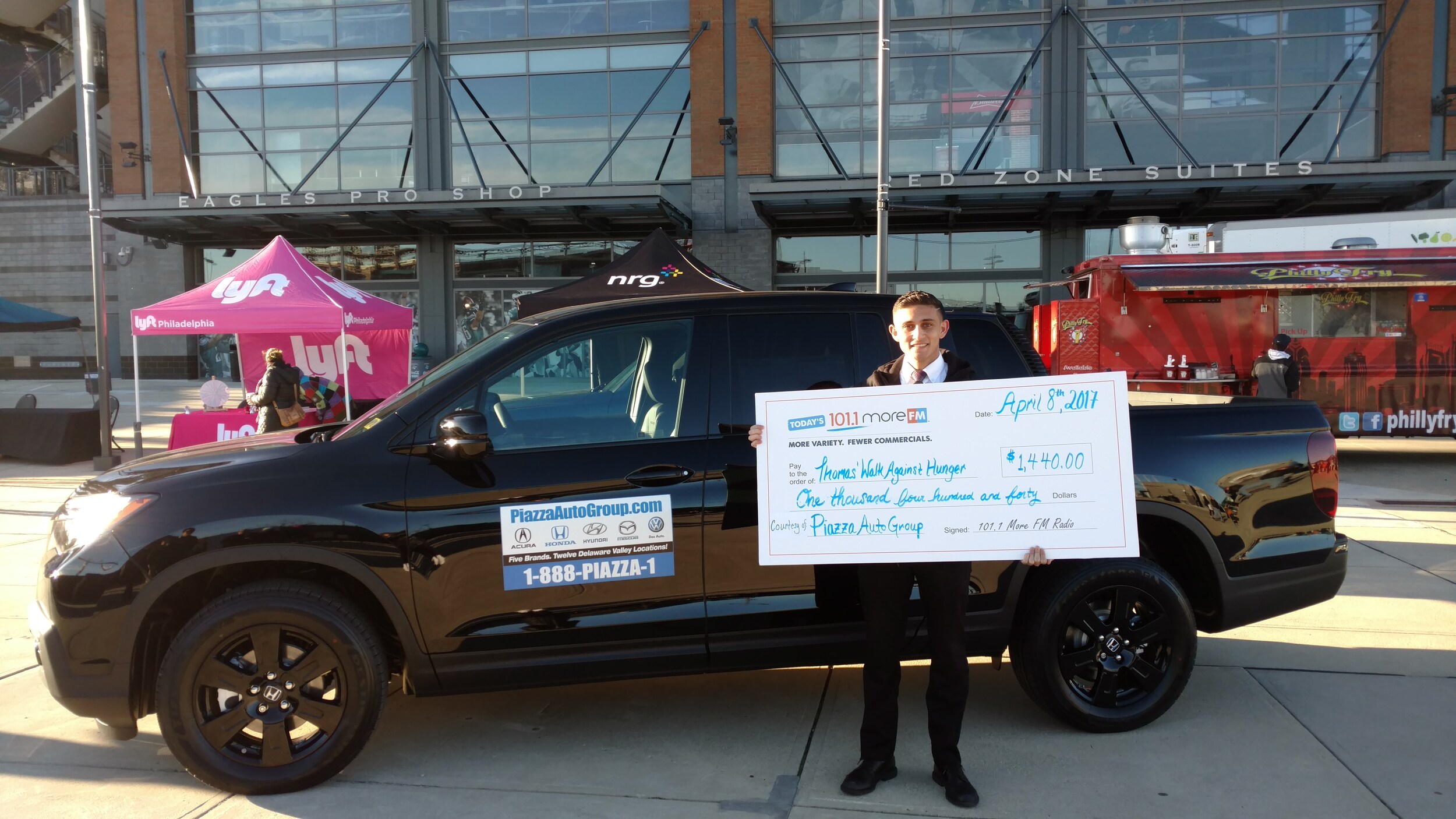 On Saturday, April 8th, Piazza Auto Group joined forces with 101.1 More FM at the Thomas' Walk against Hunger at Lincoln Financial Field in Philadelphia. We were honored to participate as a sponsor and donate $1,440 to the Coalition against Hunger. The Coalition connects people with food assistance programs and nutrition education; provides resources to a network of food pantries; and educates the public and policymakers about responsible solutions that prevent people from going hungry. 
"Change the Luck of a Child" Telethon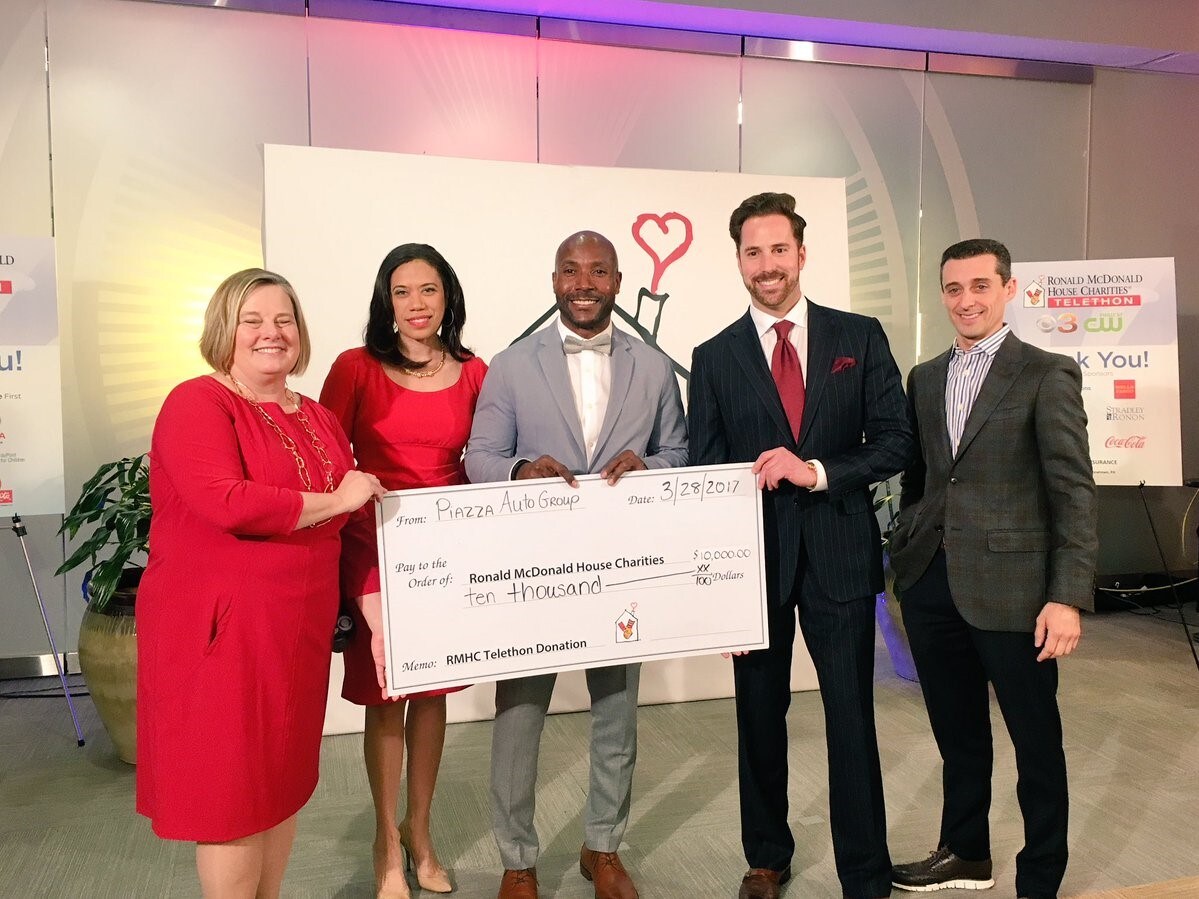 On March 28th, 2017, we were honored to be able to participate as a sponsor in CBS3 and CW Philly's Eighth Annual "Change the Luck of a Child" Telethon. The Piazza Auto Group proudly donated $10,000 to the Ronald McDonald House of Delaware to benefit local children and their families.


Piazza Subaru of Limerick Shares the Love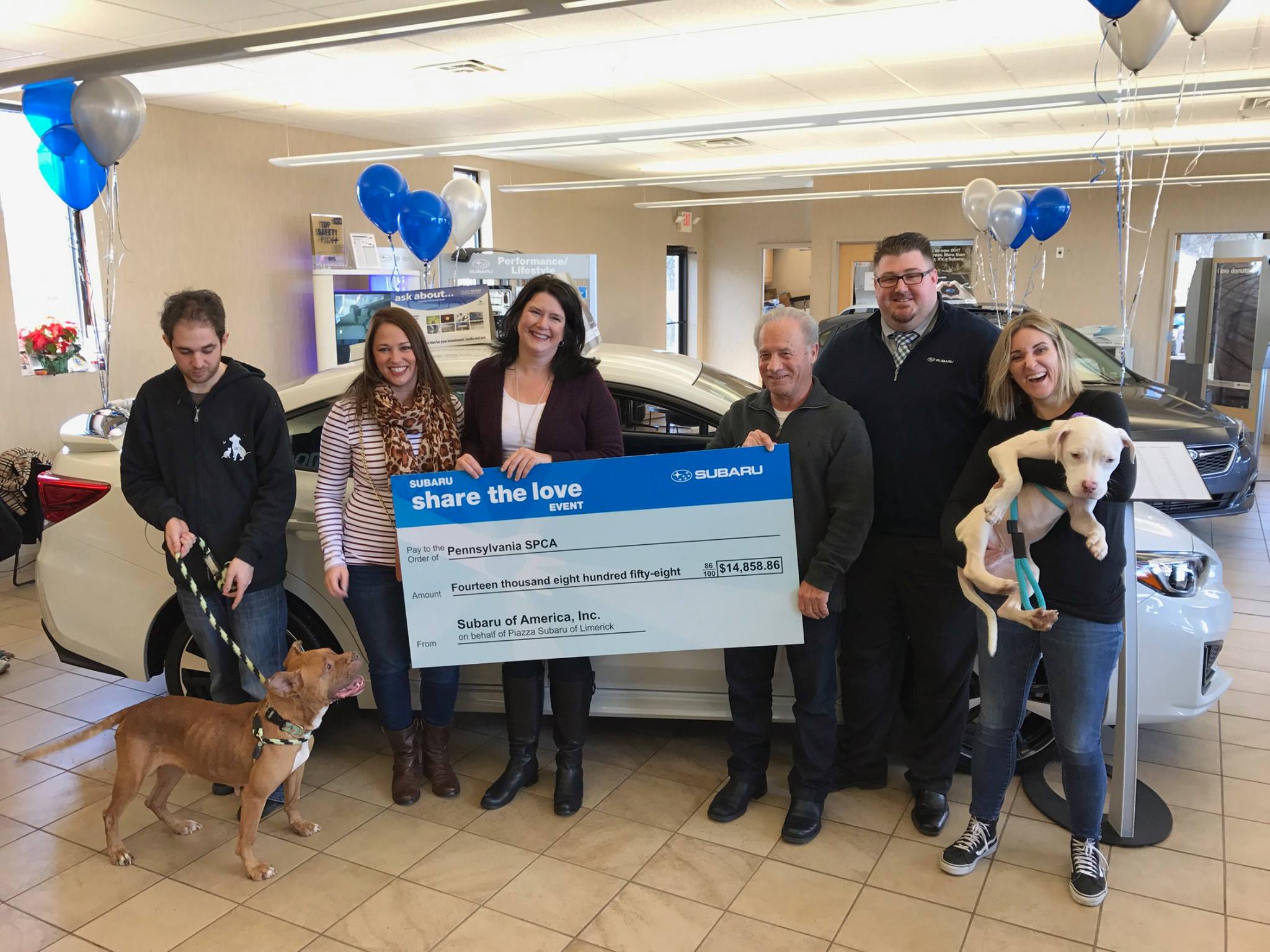 In honor of Subaru of America's Share the Love event, Piazza Subaru of Limerick presented the Pennsylvania SPCA with a donation of $14,858.86!



Piazza Honda of Pottstown and Piazza Acura of Ardmore Receive Edmunds 5-Star Dealer Award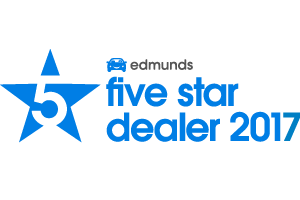 Piazza Honda of Pottstown and Piazza Acura of Ardmore have received this award because they have provided exceptional customer service and offered their customers a top-notch car shopping experience, as exhibited by their online reviews. Each 2017 recipient has earned a minimum of twenty reviews in the past two years on Edmunds, averaging five stars. Thank you to all of our loyal customers who have helped us achieve this goal!


Piazza Dealerships Receive 2017 Consumer Satisfaction Award